Beach Day Studios is overjoyed to announce that we're the recipient of the coveted Oculus Launch Pad Fellowship!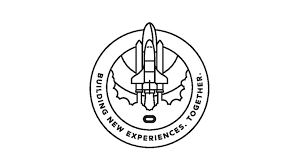 Launch Pad is a program started by Oculus to foster talented VR creators from diverse and unique backgrounds. This support allows developers to iterate their projects and get them out to players and students even faster! Just like Beach Day Studios, Oculus knows the importance of fostering diverse voices in tech – and that's why they started Oculus Launch Pad, to support emerging talent who will grow as leaders in the field.
Oculus describes the goals of the program:
By investing in developers with unique perspectives, we can bring more exciting content to VR fans everywhere. This includes women, people of color, members of the LGBTQ community, and anyone who is willing to share how their perspective adds to the "diversity of thought" in our community.
Out of thousands of applications, only four projects were selected to receive a grant and Oculus support. Launch Pad attendees had four months to build a prototype and submit to the Scholarship program competition. The program included a Boot Camp, 3 months of developer education, and a demo reveal before the winners were announced. Submissions were judged by Oculus on their innovation, technical ability, and diversity.
We are honored that vCoder was one of the four chosen by Oculus. We can't wait to join OLP and get vCoder out into the world – so we can help get more diverse voices in Computer Science.

Beach Day Studios Team
Subscribe to our newsletter and stay tuned for more updates from Beach Day Studios!